Mosaic builds robust supply chain optimization solutions powered by artificial intelligence and machine learning.
Intelligent Supply Chain Management
According to Gartner, 85% of businesses are still relatively immature in adopting analytics into their workflow. Companies who have resisted the wave of digital transformation are not only at a significant disadvantage of losing customers, but they are at extreme risk of closing their doors because they refuse to rethink operating models and leverage data and analytics to inform adaptations. Data analytics can deliver actionable insights incredibly quickly, and even if executives aren't familiar with techniques, machine learning & predictive analytics can drive insights from data streams within weeks, not years.
Inventory optimization is a complicated component of supply chain management that is vulnerable to many internal and external factors. It involves having the right inventory to meet your demand, and buffer against unexpected disruption, while avoiding wasteful surplus. A successfully optimized inventory process will accurately forecast demand and respond quickly to both risks and opportunities.
Mosaic Data Science helps our customers futureproof their supply chains by leveraging data techniques like machine learning, mathematical optimization, deep learning, and agile software development to build custom applications that help everyone from hotels to energy companies make better supply/demand decisions.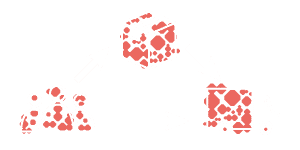 Combatting Supply Chain Disruptions with Advanced Analytics
As the corporate world becomes increasingly more globalized, it is not uncommon for a company to move a product through multiple locations before it lands in a customer's hand.
The increased complexity might be daunting to some managers, but from a data scientists' point of view, these flows produce a ton of information that is ripe for analysis and can enable discovery of new opportunities. Customers now expect a certain level of service, and companies need to manage a complex network of plants, providers, suppliers, and buyers that enable them to remain flexible, operate efficiently, and meet customer demand.
How Advanced Analytics Can Support Supply Chain Decisions
In general, ML & AI help organizations to automate & improve their inventory decision processes at scale, saving you time & money. Automated algorithms provide decision support, and optimization techniques recommend decisions for businesses to take based on the unique operating conditions of their supply chain.
Machine Learning-Driven Demand Forecasting
Demand planning is a supply chain management process that enables a company to project future demand and successfully customize company output — be it products or services — according to those projections. Effective demand planning typically requires the use of demand forecasting techniques to accurately predict demand trends, and carries added benefits, such as heightened company efficiency and increased customer satisfaction.
Machine learning can help optimize this process for speed and accuracy. An ML algorithm will run through a dataset, look at data features, and pick up on the underlying relationships with customer demand. Usually, this accuracy improvement will be higher as you bring more data. For example, by providing more demand drivers (historical stock levels, promotions, marketing, pricing) or by forecasting at a daily or weekly level.
By improving forecasting baseline accuracy, companies will also improve the overall forecasting process accuracy, as their demand planning team will be able to revise the forecast when needed. These results are validated against a test set that wasn't used to train the model. As demand forecasting in supply chain management becomes increasingly sophisticated because of advances in machine learning, companies will reap substantial benefits, such as being able to receive precise, real-time inventory updates and forecasts.
Mosaic helped a leader in the hotel industry more accurately & automatically forecast global demand, teasing out demand drivers and informing downstream planning processes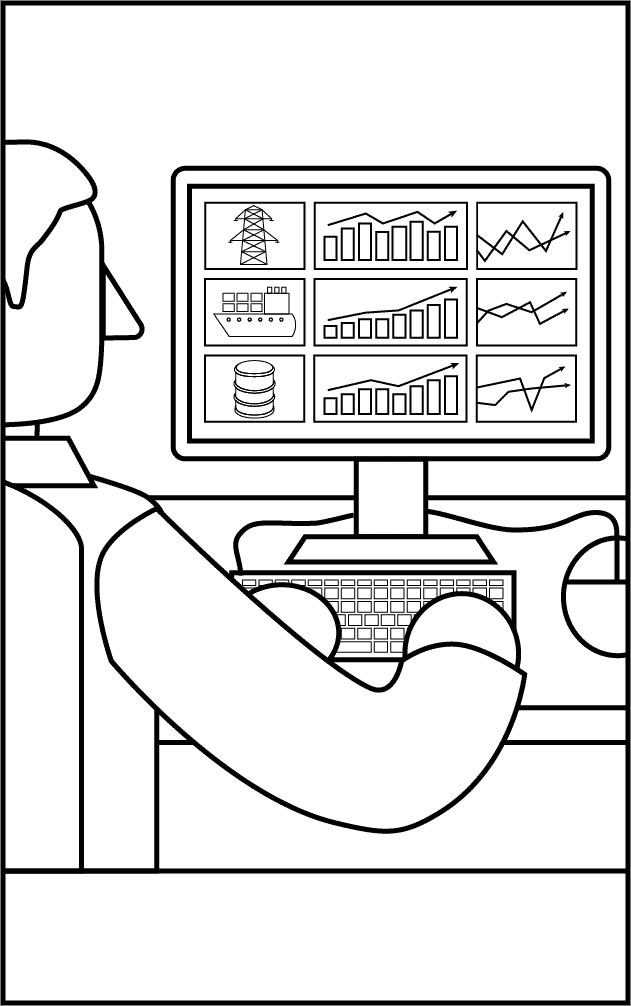 Informing Production Processes
Developing accurate demand plans and the visibility to make early sourcing decisions are crucial to the intelligent supply chain. For items serving multiple markets with several configurations, managers often struggle to disaggregate forecasts from the product level to the SKU, let alone the granularity required to answer critical strategic & operational questions.
Analyzing historical demand patterns with machine learning techniques provides the clarity and confidence required to make sourcing commitments and production orders to specific items earlier in the cycle, enabling on-time delivery at the lowest cost, and in some cases (as outlined later in our case study) in real-time.
Leveraging production schedules derived from predictive/prescriptive analytics, organizations can drive material purchases, workforce plans, earlier production commitments with granular forecasts that weigh operationally changing environments with profitable outcomes.
Mosaic built a bespoke solution powered by AI that automatically generates a sales forecast and recommends a production plan to meet this demand for a quick service restaurant managing thousands of locations across the Globe.
Recommending Data-Driven Inventory Policies
To achieve profitable omni-channel results, companies need capabilities that can intelligently balance fulfillment costs against service to enhance return on investment, improve customer experience and increase repeat purchase behavior. Growing businesses have various sources of inventory that require receiving and sharing their 'available-to-promise' picture in real-time. As such, inventory management has become increasingly complex due to accessing information on a global scale.
Artificial intelligence techniques can be deployed across all types of inventories and a rich variety of production and fulfillment strategies. AI enables organizations to spot gaps in their inventory before it's too late by analyzing consumer fulfillment choices and shopping behaviors, allowing companies to maintain long-lasting customer relationships that are built on trust and reliability.
Knowing the quantity and location of available-to-promise inventory and where it resides is critical for businesses to meet and exceed customer expectations. Being able to communicate to customers the estimated time a product will arrive is increasingly valuable and necessary in this highly competitive age. With automated rebalancing, companies can use AI-predictive rules to access in-store and warehouse inventory, going beyond linear, rules-based sourcing to predict and meet seasonal customer and margin needs.
Mosaic designed and deployed a custom AI application for a leading retailer that informs all merchandising processes.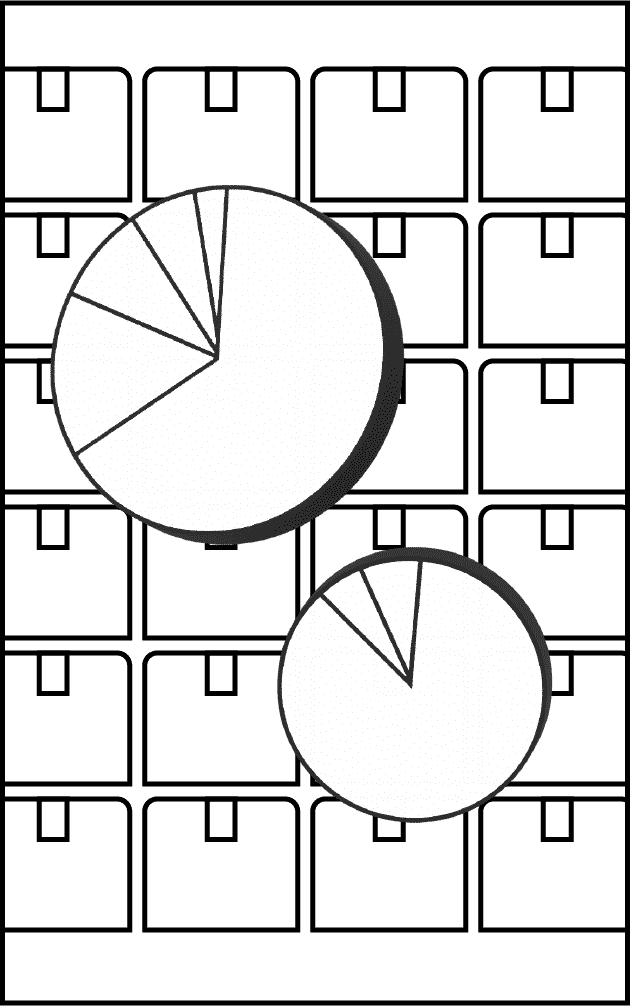 Pricing Optimization for Customer Experience
It is no secret that reactive pricing has peaked, and we are now officially in the age of predictive commerce. Organizations are expected to help their consumers (B2B and B2C!) find products in their precise moment of need, and potentially even before they perceive that need. This shift requires designing experiences that merge an understanding of human behavior with large-scale automation, machine learning development and data integration.
In distribution, the 4 P's refer to:
Product (or service)
Place
Price
Promotion
This entails launching a product that a particular group of customers wants, putting it on sale somewhere that those same people visit regularly, and setting a reasonable price that aligns with their spending habits. Moreover, you must take a product to market at the right shopping season.
Whether launching a new product or restocking inventory, it is important to maintain a predictive strategy rather than being reactionary. This is where ML and AI can help by analyzing previous data to pinpoint future demand and fortify pricing decisions. Mosaic built a multi-phased model that not only predicts demand at the item level, but also optimizes the pricing mix while accounting for potentially limiting elements like inventory drawdown.
Automating & Improving Supply Chain Decisions to Handle Disruption
Mosaic Data Science carries unique expertise around predicting demand and optimizing supply inventory across various business units. Supply and demand planning goes well beyond the retail and manufacturing industries. For example, you can think of an airplane looking to fly in the air as demand planning – you need to predict when the airplane is going into a certain sector of the air – and then you need to treat the plane's position as inventory meeting demand.
This is an area many businesses struggle with and aim to tackle by designing supply chains to match demand (needs) with supply (products or services). Mosaic has solved this issue for a wide range of industries with data science techniques, specifically predictive analytics, machine learning, & artificial intelligence, which allow firms to fortify their supply chains for such disruptions by way of accurate visibility, simulation, & automation. The ability to better foresee the future, anticipate and plan for future events and disruptions, and strategically reduce risks helps companies continue their operations in the face of disruptive events.
Mosaic compiled a sheet examining supply chain optimization.
Supply Chain Optimization in 4 Steps
Data Cleaning
In this first phase, you will gather and clean historical data and demand drivers.
Model Creation
Data scientists will try out different models with different data features until they achieve the desired results.
Model in Production
Place model in an automated cloud environment and run.
User Acceptance
The model accuracy should be tested against future unseen data to assess forecasting quality.
By automating demand forecasting, inventory planning and pricing optimization, Mosaic can help your organization meet demand volatility and supply chain challenges head on, making you more competitive in your space.