Mosaic's AI & ML development on AWS helps customers modernize their data strategy & build custom applications.
At Mosaic, we understand that organizations like yours rely on data to make informed decisions, look around corners, and take meaningful action. We aim to help you build and maintain a data strategy that ensures stability and relevancy through challenges and industry shifts, both now and in the future.
To ensure our customers get the most out of their data, Mosaic leverages Amazon AWS AI Services, the industry leader in providing the most comprehensive and cost-effective services for our data management, analytics, and machine learning capabilities. Backed by a track record of successful engagements since 2014, our tailored process helps you unlock the benefits of the latest analytics techniques, like Generative AI, with Amazon AWS tools.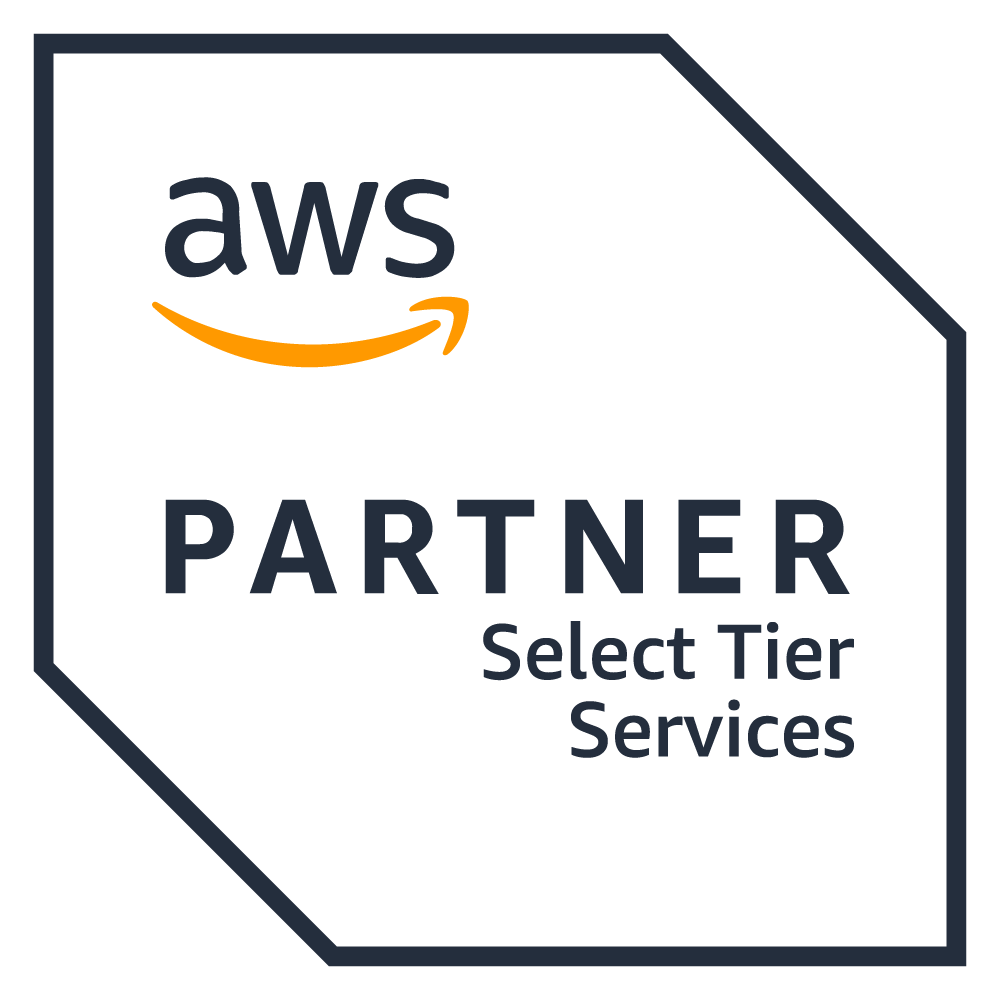 As an Amazon Web Services 'Select' Tier Partner, Mosaic Data Science is trained and accredited to support our customers through their data analytics journey.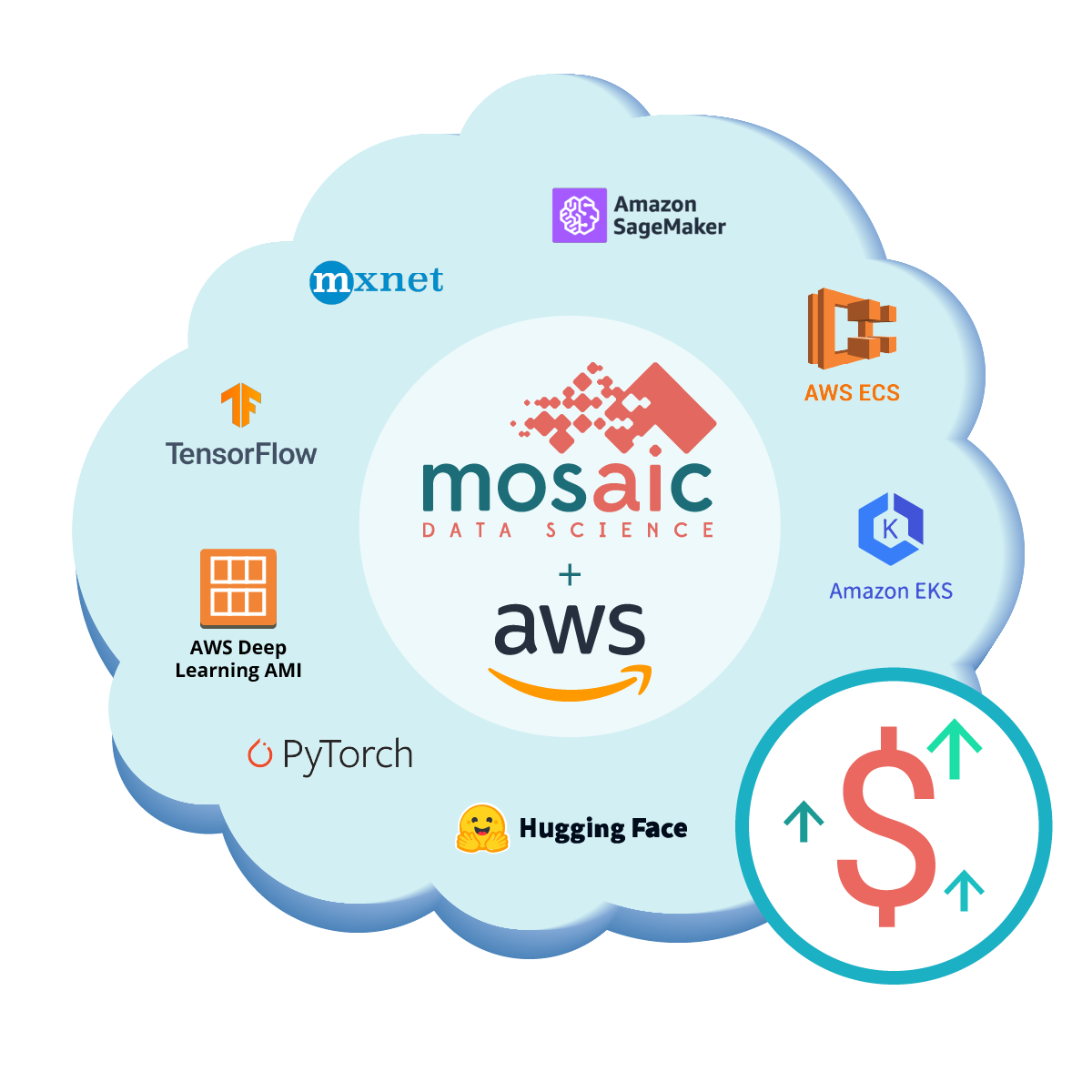 Tens of thousands of data lakes on AWS
More than 450,000 databases migrated from on-premises to AWS
More than 100,000 customers using AWS for AI/ML
Our Amazon AWS Engagements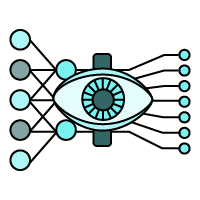 Building a GenAI Strategy on AWS
Mosaic Data Science is your strategic partner in evaluating and optimizing your organization's readiness for this groundbreaking era. Our tailored GenAI Readiness Assessment is designed to guide your journey into the future of data-driven decision-making, ensuring you can leverage the full potential of GenAI and LLMs on AWS.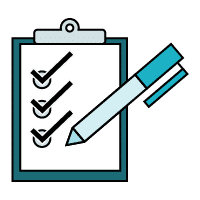 AI & ML Use Case Identification
Mosaic will run workshops and assessments with stakeholders, technical teams, and end users, mapping the appropriate AWS tools to solve your most pressing challenges. Our award-winning data science team will map your company's data, existing infrastructure, tribal knowledge & SMEs with the workshop findings to build a sustainable project roadmap.
Packaged AI Search Solutions
Even though Mosaic takes a custom-build approach to ML & AI development, we have developed a Neural Search Engine framework that offers the benefits of modern NLP & LLMs without passing data back to any open-source model. Our customizable document search tool can be deployed to any corpus of documents, instantly saving time searching documents for answers found in images, tables, audio files, and structured/unstructured text.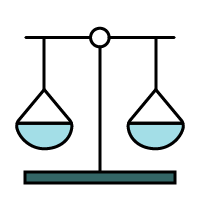 Ethical AI & MLOps Deployed on AWS
As industry experts, we have the knowledge and experience to navigate the complexities of algorithm bias auditing and explainability. Our comprehensive approach and dedication to MLOps on AWS set us apart, allowing us to provide peace of mind and empirical evidence that your AI models align with relevant regulations and your organizational values.
Amazon AWS AI Services at a Glance
Ready to harness the power of Amazon AWS AI Services?
Let's connect and explore how Mosaic Data Science can elevate your organization's AI potential.
Case Study: Saving AWS Customers Money on Real-Time Inference
Mosaic helped a trucking and logistics operator optimize their machine learning deployment using Amazon Web Services (AWS). As an AWS Select Partner, Mosaic was well-positioned to deploy machine learning engineering and serverless architecture services that sped up model inference while performing a minor overhaul of the AWS architecture and code base organization.
7 seconds
Model inference time was reduced to 7 seconds
40x
Increase in speed by 40 times
10x
Endpoint hosting saw a 10X reduction in cost
Read a Few of Our Successful AWS AI Services Deployments
Explore our AWS AI Services Ready to take the next step in your analytics journey with custom-tuned AWS AI Services?
Whether you're seeking tailored solutions, in-depth consultations, or simply have questions about how Mosaic Data Science and Amazon AWS can elevate your business, we're eager to hear from you. Don't miss out on the chance to revolutionize the way you approach data and analytics. Fill out the form or give us a call, and let's start shaping your data-driven success story today.