Mosaic delivers intelligent image processing solutions powered by custom AI & computer vision models that automate laborious tasks, de-risk operational processes, and streamline decisions with analytics that perform and users can trust.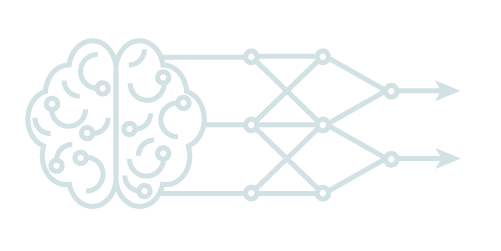 Custom Computer Vision Solutions
Mosaic builds robust artificial intelligence solutions tailored to our clients' data, infrastructure, and decision-making processes. We find many customers have been burned in the past by hiring subpar consultants or development services that fail to understand the mechanics behind deep learning, which leads to mistrust in the Artificial Intelligence that is supposed to be helping them.
Mosaic has been utilizing AI/ML techniques for 20 years, way before they were cool. If you hire Mosaic, this won't be our first computer vision project, and we rely on 100's of successful deployments across diverse use cases, industries, technology to build the right tool for your organization.
We offer top-flight computer vision services from onshore data scientists based in the US and Canada. Our projects range from evaluating AI that isn't performing to building an executable AI roadmap to renting a data scientist to work as part of a development team and everything in-between.
Featured Success Stories & Insights
Computer vision and deep learning deliver when an experienced data scientist guides the development. Too often, organizations fall victim to the trap that a single piece of vaporware can mimick the scientific process of asking questions of a dataset and answering them with algorithms.
If you want to build AI tools that users trust and use to make decisions, you need to explain your modeling decisions and results. Mosaic takes this development off your plate so you can focus on your business.
Don't have your project wind up in the news.
Explore Some of Our Computer Vision Success Stories & Curated Thought Leadership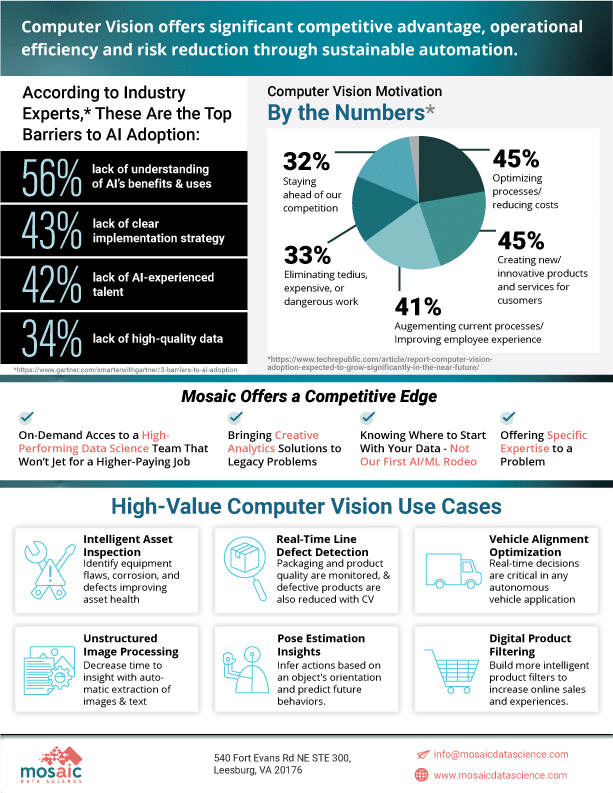 Download our Adoption Sheet
Ready to see how Mosaic can solve your Computer Vision problems?