Accelerate Targeted Use Cases with an Experienced Partner
At Mosaic Data Science, we are passionate about transforming businesses through cutting-edge Artificial Intelligence and Machine Learning solutions. Our AI and ML project support engagement model ensures that we scope out targeted use cases and build custom AI/ML models that deliver precise predictions and prescriptions tailored to your unique needs.
Not sure where to start with identifying AI use cases? For firms seeking guidance on initiating an AI & ML transformation, we offer strategic consulting services that include tailored roadmaps and assessments so you can stay ahead of the analytics curve.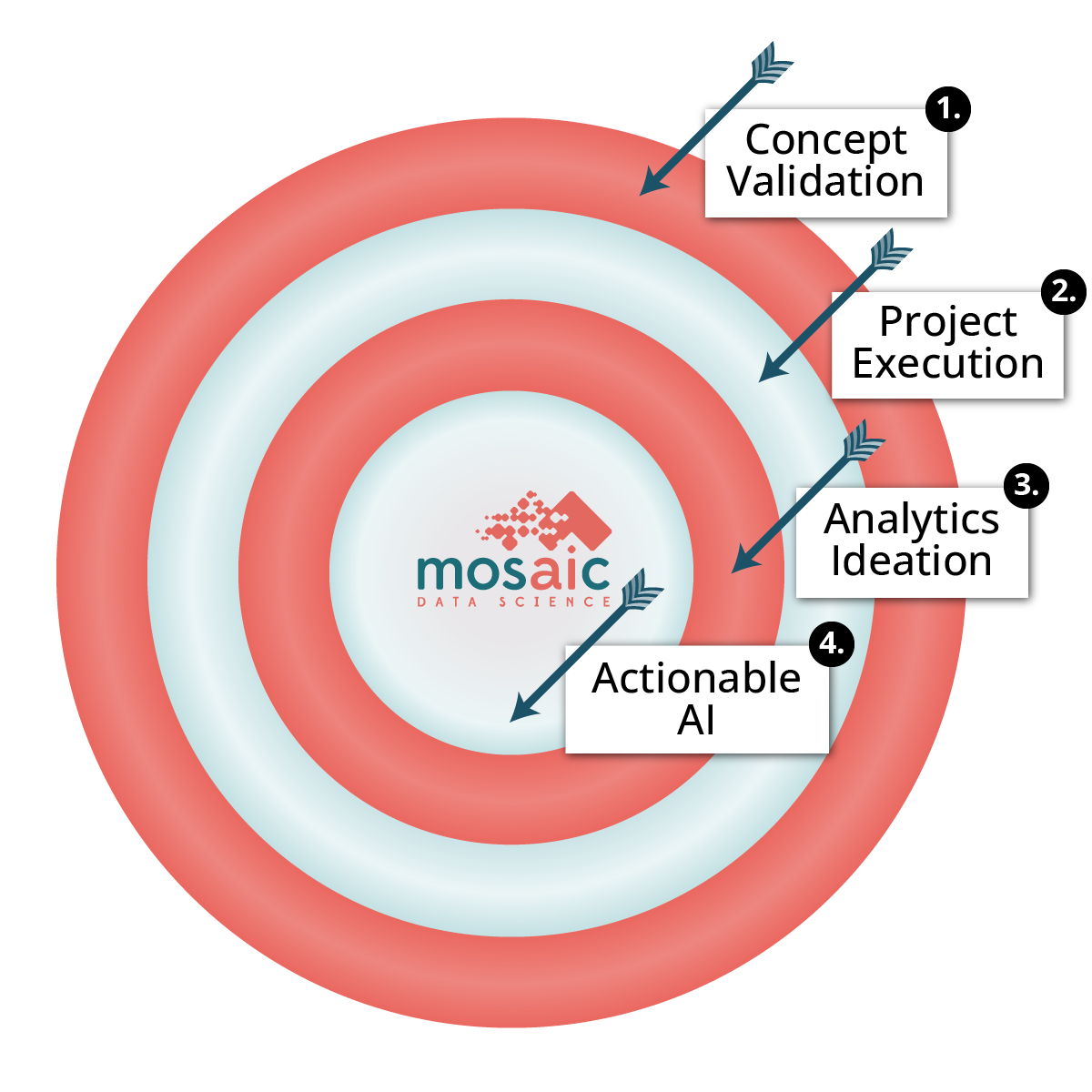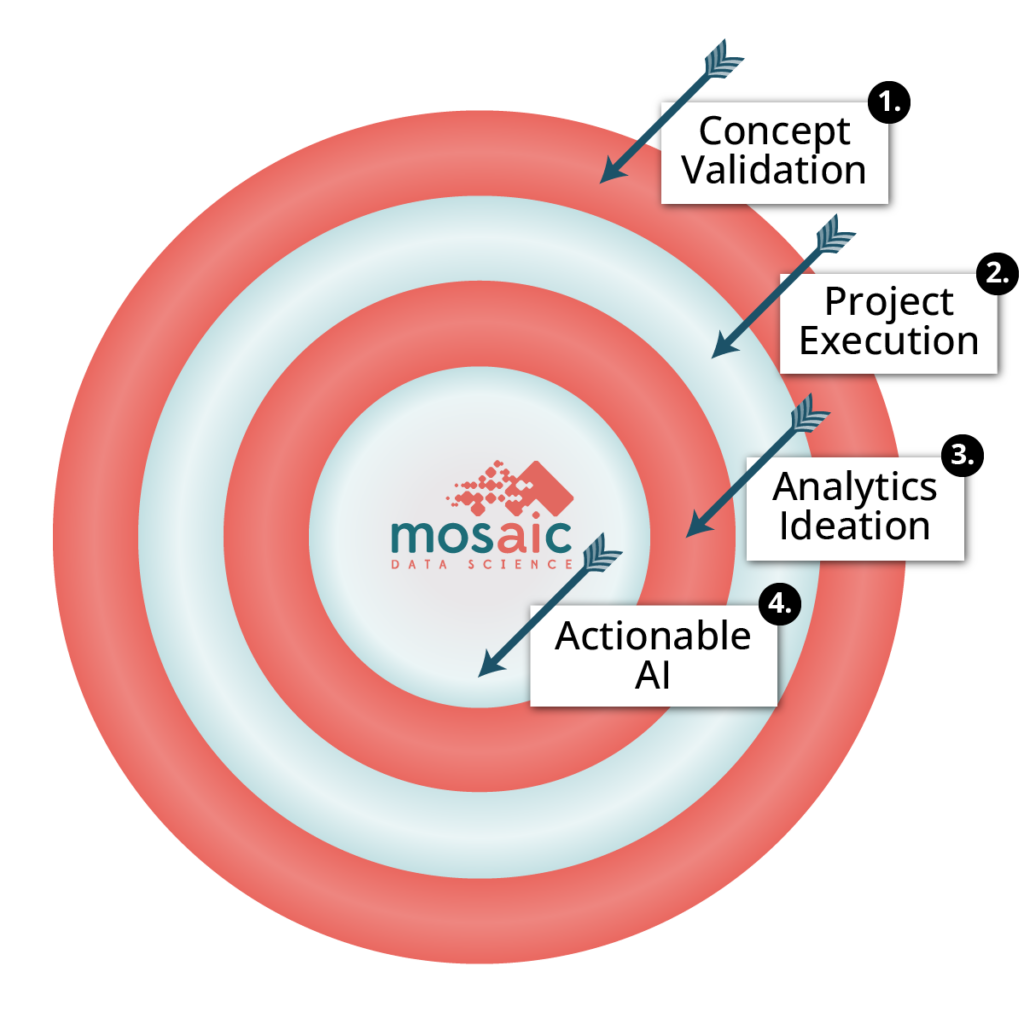 Gartner has estimated 85% of AI & ML Projects will deliver erroneous outcomes due to bias in data, algorithms or the teams responsible for managing them. Be part of the 15% with Mosaic as your partner.
Why Choose Mosaic Data Science for your AI and ML Project Support Needs?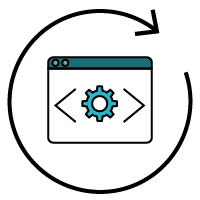 Specialized Skillsets for Efficient Solutions
Our data science team offers specific skillsets that solve your complex problems. With extensive industry experience, we bring a targeted approach to every AI/ML project, ensuring efficiency and effectiveness.
Proven Legacy of Value
We continue delivering tangible value to our esteemed customers with a history of successful custom deployments since 2004. Trust our expertise to drive your AI/ML initiatives with confidence.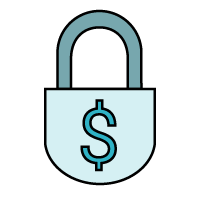 Time and Materials Approach
All our projects are time and materials-based, allowing us to scope desired outcomes based on our collective 300+ years of advanced analytics experience. This collaborative approach guarantees the best results for your business. Analytics businesses can trust require a careful, custom approach to the source data.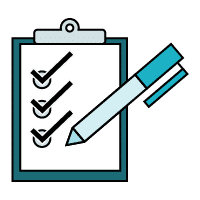 Custom-Tuned AI/ML Models for Desired Results
Whether you require a proof of concept or a production-grade tool, we tailor our solutions to meet your specific objectives—benefit from intelligent data pipelining, MLOPs for responsible deployment, and Explainable AI that enhances user understanding.
Agile Value-Focused Projects
We understand the importance of efficiency and timely results. We deliver outcomes within 1-3 months, not years, by tailoring large-scale transformations into smaller, value-focused projects.
What You Can Expect From Working with Mosaic
Have AI and ML Project Support Requirements?
Let's connect to explore how Mosaic Data Science can elevate your organization's potential.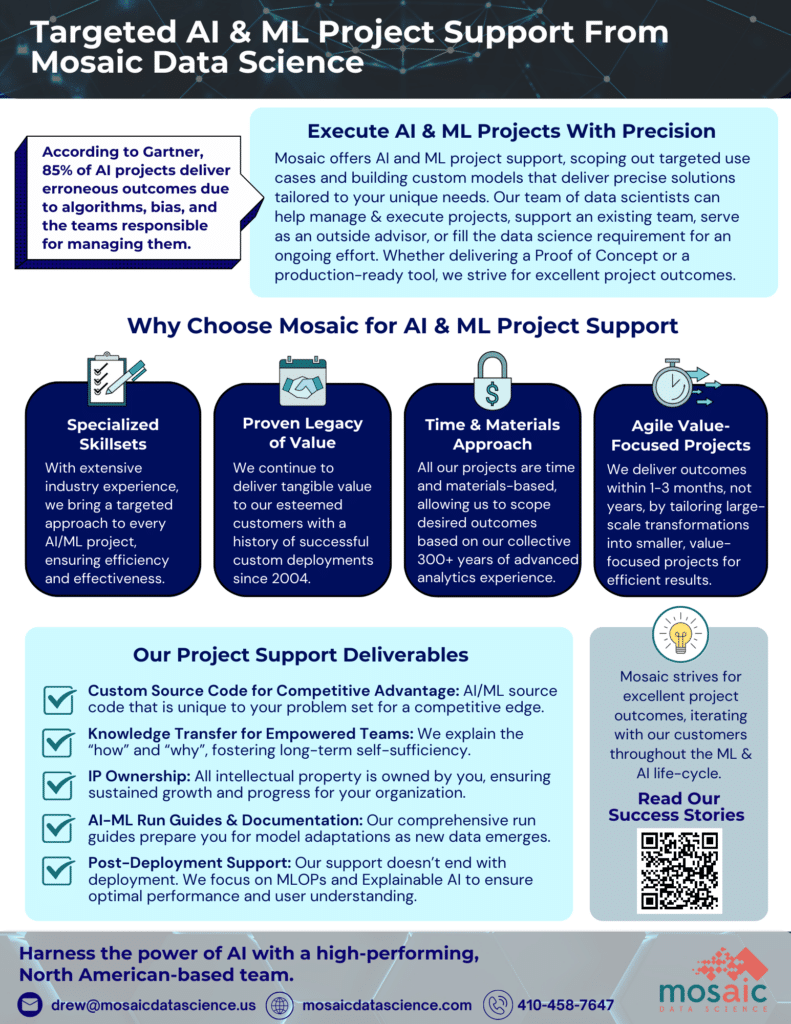 AI & ML Project Support One-Pager
Solving AI & ML Industry Challenges with Expertise
Harnessing Depth of Experience
In an ever-evolving AI/ML landscape, Mosaic brings a broad depth of experience from 200+ successful projects, ensuring we confidently navigate these technologies to provide you with the best fit.
Economical Outsourcing Solutions
As data scientists are scarce and command high salaries, outsourcing your analytics to Mosaic becomes economical. Our expertise in framing AI/ML questions ensures efficient solutions that elevate your organization's capabilities.
Empowering Enterprise-Wide Centralization
Centralizing AI/ML can be challenging. We help set the enterprise strategy and execute it flawlessly. As a vendor-agnostic firm, we prioritize your security by conducting algorithm tuning behind your firewalls using open-source tools. Ready to Embrace the Future of AI & ML?
Contact us today to embark on a transformative journey with Mosaic Data Science. Discover how our custom AI/ML solutions will automate decisions, optimize processes, and deliver significant ROI for your organization.