Mosaic Data Science is a business unit of parent company, Mosaic ATM, Inc. Learn about Mosaic's other capabilities!
Software Development
innovation to application
Professional software should be available to all businesses. Mosaic provides software engineering expertise to create innovative solutions to complex problems. Our focus is on making our clients' innovative ideas a reality through effective collaboration.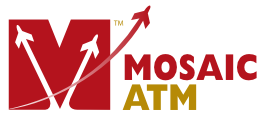 Air Transportation Research
innovative solutions to complex air transportation problems
The founding business is dedicated to improving the capacity, efficiency, safety, and sustainability of the skies through providing innovative R&D and engineering services to the public aviation sector.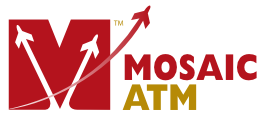 Commercial Aviation
adapting for the future of the skies
Mosaic applies our deep domain expertise to the needs of aviation industry stakeholders, providing practical solutions to improve business effectiveness on the ground and in the air and creating innovative applications to meet emerging industry needs.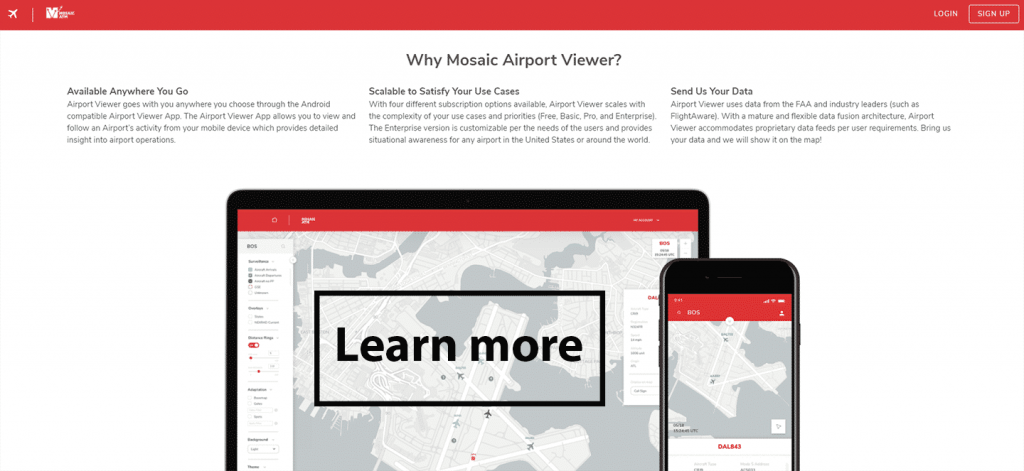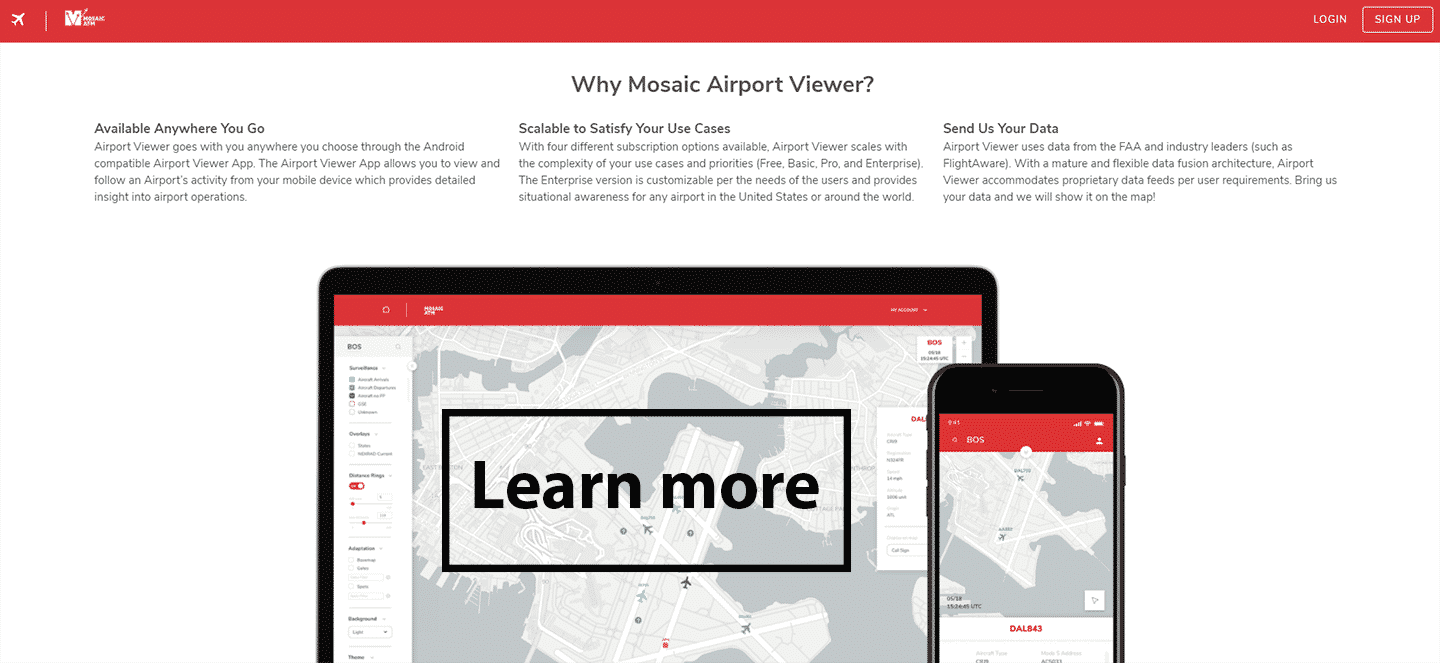 Mosaic had developed a powerful airport viewer, providing real-time information on 37 of North America's busiest airports!