Mosaic Data Science is a business unit of parent company, Mosaic ATM, Inc. Learn about Mosaic's other capabilities!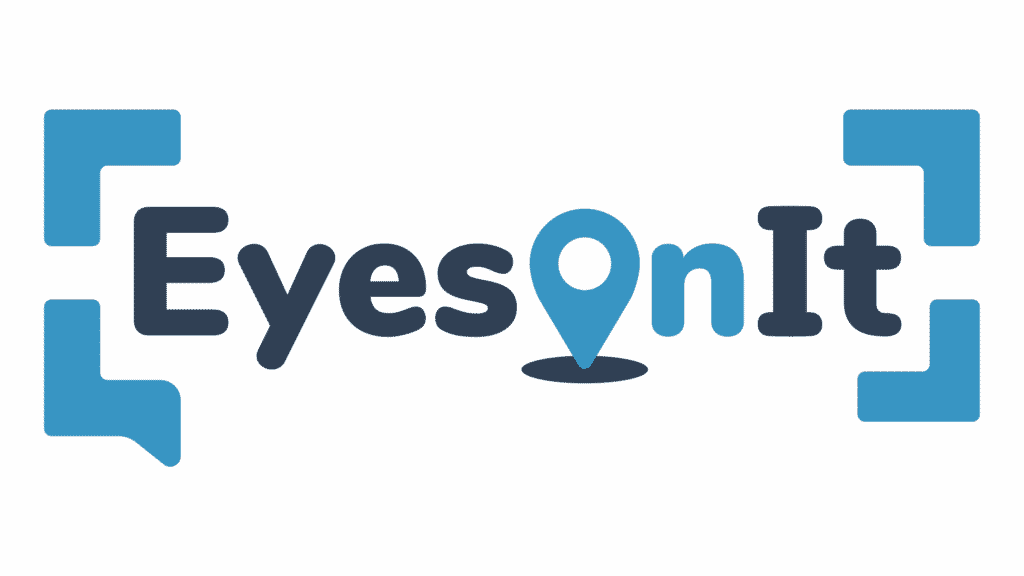 EyesOnIt
Surveillance Powered by Computer Vision
EyesOnIt is a real-time surveillance platform powered by Artificial Intelligence that improves and automates human recognition tasks; custom computer vision models scan your image and video data, classify objects, and alert users of what they see.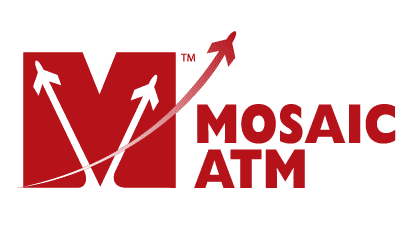 Air Transportation Research
Innovative Solutions to Complex Air Transportation Problems
The founding business is dedicated to improving the capacity, efficiency, safety, and sustainability of the skies through providing innovative R&D and engineering services to the public aviation sector.
Aerial Vantage
Drone Technology Platform
Aerial Vantage is a unique aviation company that provides the full spectrum of capabilities to partners. The Aerial Vantage complete UAS program includes flying the mission, providing the sensors, capturing and processing the data, and then turning that data into actionable business value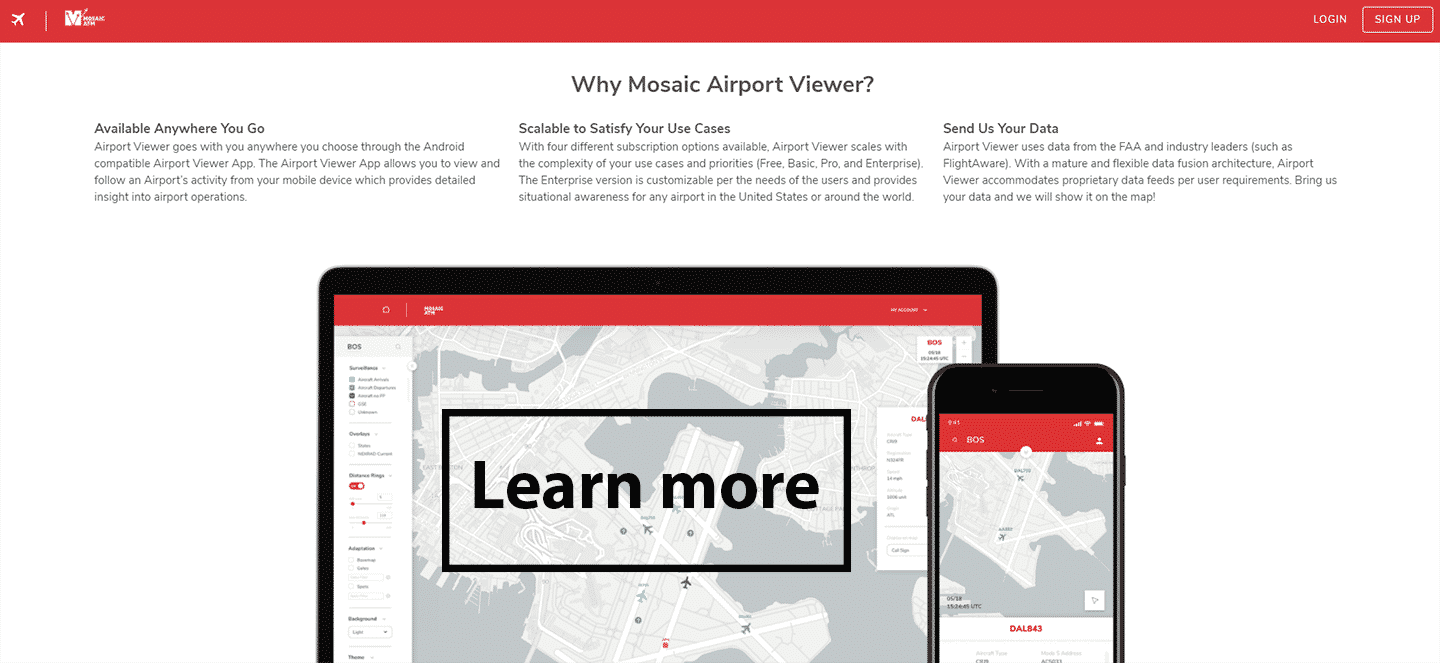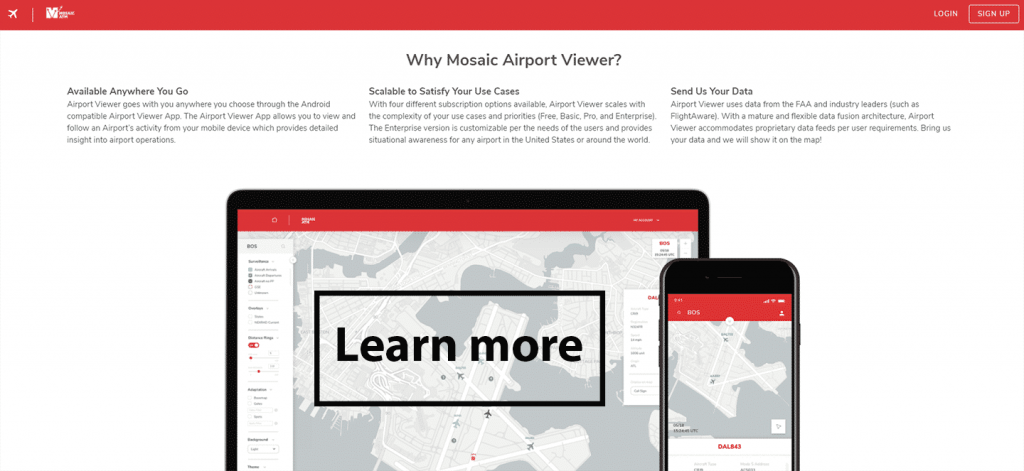 Mosaic had developed a powerful airport viewer, providing real-time information on 37 of North America's busiest airports!