Capabilities
We help companies of all sizes, from startups to enterprises, use their data to make better decisions, solve complex problems, and achieve their business goals. Our team of experienced data scientists has the expertise to custom-tune algorithms and develop machine learning, artificial intelligence, and mathematical optimization models that are tailored to your specific needs. Whether you're looking to improve internal operations or develop new products and services, Mosaic can help you get the most out of your data.
Bring us your data, and together, we can build powerful data science tools.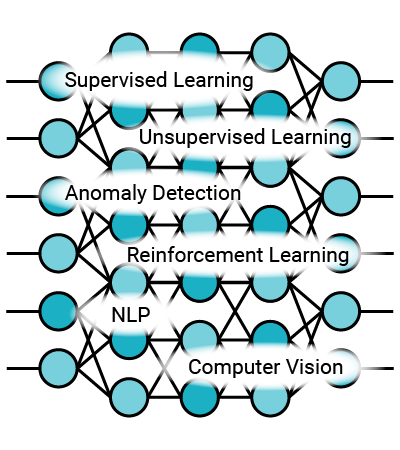 Machine Learning
Unlock the power of predictive analytics and automation with machine learning built on your data.
Computer Vision

Mosaic delivers intelligent image processing solutions powered by custom AI & computer vision models that automate laborious tasks, de-risk operational processes, and streamline decisions with analytics that perform, and users can trust.
Natural Language Processing

Mosaic provides expert, custom NLP services and consulting that empower customers to extract insights from unstructured data, delivering an unparalleled competitive advantage. Take the plunge with intelligence that users trust and use.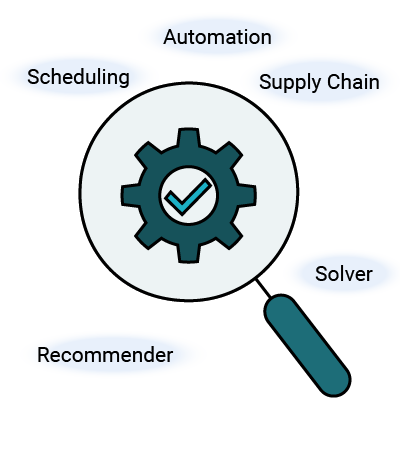 Optimization
At Mosaic, we craft custom optimization solutions that don't just crunch numbers but recommend strategic success under constraints. Prescribe the best decisions in dynamic operations.
Supply Chain

We help our customers future-proof their supply chains by leveraging data science tools and agile software development to build custom applications to make better supply/demand decisions.
Scheduling & Resource Planning

Optimizing schedules & plans is very hard. Custom algorithms that leverage ML and Mathematical Optimization can help make it easy.
Artificial Intelligence
As a recognized top artificial intelligence company, we deliver targeted, data-driven, and creative AI services that will transform your organization and boost your competitive edge.
AI-Enabled IoT

Sensor intelligence enables more accurate decisions, empowering companies and organizations to identify new opportunities, increase sales, improve customer experience, and drive operational efficiency.
Neural Search Engine

Automate text, image, video, and audio information retrieval from any set of documents. Start delivering on the promise of AI for your firm with The Neural Search Engine from Mosaic.
Success Stories
Discover strategic and tactical applications of the most advanced analytics technologies, and how we've made a tangible impact across a range of industries.
White Papers
Our White Papers focus on the application of data science to industry-wide problems.
Case Studies
Our case studies illustrate how we have helped customers achieve their goals with data science.