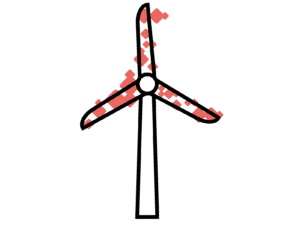 Renewable Portfolio Integration
Why this use case matters

Recent initiatives by leaders across all industries have brought numerous new commitments to zero carbon emission goals and an accompanying surge in the construction of wind and solar generation over the next few decades. Not surprisingly, machine learning & advanced analytics can play a prominent role in assisting utilities and their customers with insights and recommendations on meeting these targets.
Techniques

Mathematical Optimization
Algorithms

Gradient Descent, RMSProp, Stochastic Forecasting, Simulation, Cross-Entropy Method, Bracketing
Outcome

Saving the world, just kidding, but kind of…integrate renewable energy sources into your existing portfolio with minimum disruptive effects to the existing customer base. ML automates & recommends optimal energy policies to current accounts, ensuring a smooth transition and reducing Greenhouse Gas emissions.
Mosaic developed an innovative optimization app for a leading energy company, helping them recommend suites of renewable energy products to meet corporate carbon footprint reduction goals within budgetary constraints.
Mosaic has compiled our industry expertise into a Machine Learning playbook for Utilities.