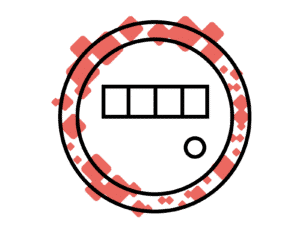 Asset Intelligence
Why this use case matters

Keeping your grid running optimally while meeting sustainability and customer satisfaction objectives is challenging. Data generated by smart meters and other sensors can help identify anomalies in your network to automate & improve the inspection process.
Techniques
Algorithms

k-nearest neighbor (k-NN), Local Outlier Factor (LOF), k-means, Support Vector Machine (SVM), Neural Network-based Detection, Isolation Forest, XGBOD (Extreme Boosting Based Outlier Detection)
Outcome

Design and deploy robust ML solutions that empower decision-makers to monitor the grid in real-time, route appropriate resources to the correct locations, identify components that may need to be replaced or repaired, and keep customers powered up.
Mosaic developed a data-driven alerting solution powered by unsupervised learning to assist a leading energy utility in detecting voltage anomalies & informing optimal grid health decisions.
Mosaic has compiled our industry expertise into a Machine Learning playbook for Utilities.